August 27, 2015
Sarah Nolan Mentors at STCC's Design Camp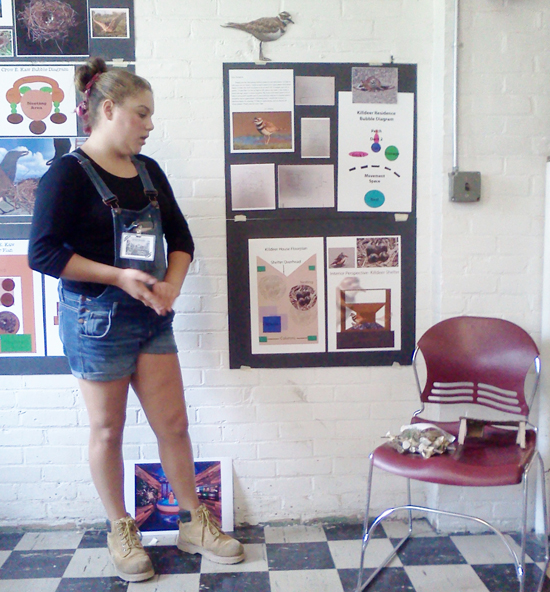 This July, I was honored to be a guest speaker and critic at the excellent summer camp that Springfield Technical Community College (STCC) hosted: STCC Builds Architecture and Design Summer Camp. The camp's mission was "…to engage young female minority students in a camp that links Art & Architecture, demonstrating their professional application while emphasizing the role of Women in Art & Design. Central to our mission statement is the belief that everyone can be a designer."  In two weeks the students learned the basics of the design process from geometry and construction concepts, through design, and finally construction. The students learned to express and develop their ideas using sketches, Photoshop, paper and cardboard sketch models, and full-size models of their designs. It was so impressive to see all they accomplished and learned in such a short time!
In my first visit, I spoke to the camp about my path to becoming an interior designer and about the field of interior design. I loved sharing my excitement for design with students who might like to consider interior design as their own career path. When I visited the camp the students were working on a residential design project for their clients: local urban birds. Each student had a different bird as her client, who she researched to learn what design requirements should be incorporated in its home. The students used 2-D and 3-D sketches to work through the design process, and at the end had a full-scale construction of their bird's home. I returned on the last day of camp to see the students' final pin-up. As you can see, they compiled a huge amount of work, and did an excellent job presenting their designs. The house designs were creative, well thought out, articulately presented, and perfectly suited for each bird.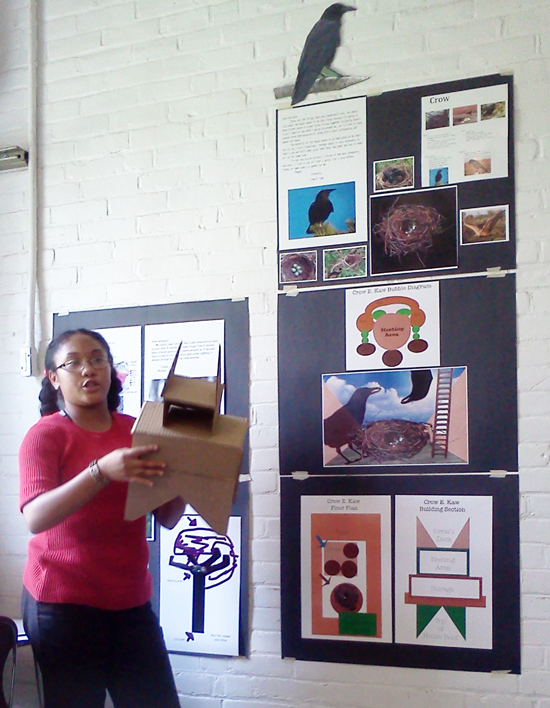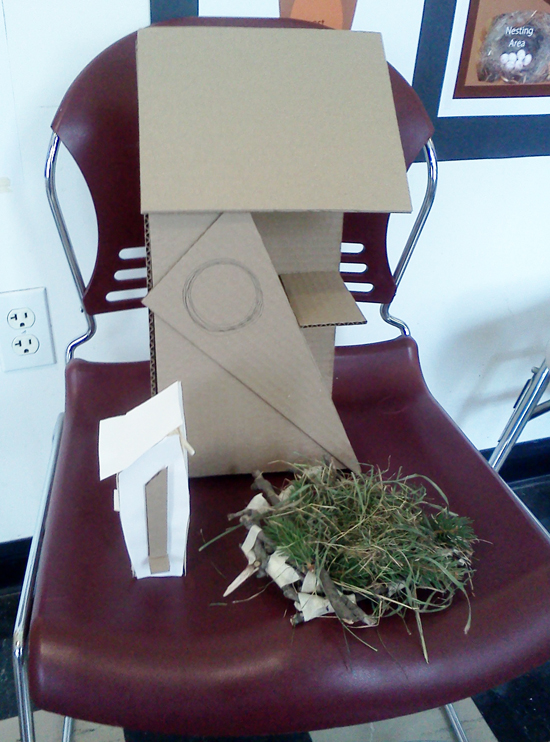 At the end of the pinup, we were all surprised to see a red-tailed hawk right outside the window, peering in at an armature the student had designed for that very bird! Apparently the design was a success in the client's eyes– every designer's goal.
– Sarah Nolan